Related to the big theme of the SDGs reinforcement at our previous conference, we try to invite all academics and researchers around the world to participate in the 3rd Borobudur International Symposium 2021 (3rd BIS 2021). As we know, the COVID-19 pandemic and its impact on all the 17 SDGs have demonstrated how what began as a health catastrophe swiftly transformed into a human, socioeconomic and environmental crisis. The 3rd BIS brought up "Decade of Action towards Climate Change Issues: Advancing the Innovation to Recover our Planet" as the main theme to respond this condition. This conference is expected to support the UN Agenda, especially on clean water and sanitation; affordable and clean energy; industry, innovation and infrastructure; sustainable cities and communities; responsible consumption and production; climate action; life below water; and life on land. The conference will be held on Wednesday, December 15th, 2021 in Magelang, Central Java, Indonesia.
This topic includes discussion about physics and chemistry treatment to support a cleaner environment as well as information and communication technology to support monitoring and evaluation the environmental quality.
This topic includes discussion about the role of material science and engineering, mechanical engineering, and electrical engineering to support clean energy utility and efficiency.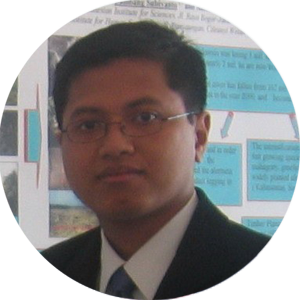 Assoc.Prof. Dr. Tony Hadibarata
Curtin University
Malaysia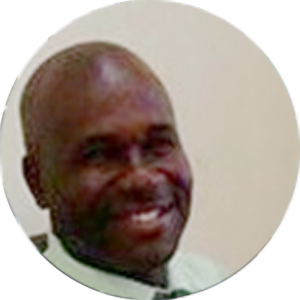 Assoc.Prof. Olusegun D Samuel
Federal University of Petroleum Resource-FUPRE
Nigeria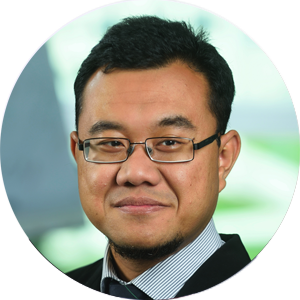 Dr. Rachmat A Wibowo M.S.
Austrian Institute of Technology
Austria
Authors are requested to submit an abstract to the Organizing Committee before 22 November 2021. The abstract must contain the following section:
introduction, purpose, method, results, main finding, implication, and keywords.

The abstract must have no longer than 200 words.
[IMPORTANT] Authors must create an account and "Login" to submit the abstract. The submitted abstracts will be selected for presentation. The manuscripts (full papers) should be submitted only after the abstracts are accepted. The paper must be submitted two weeks after the conference day (15 December 2021). 

The papers should be written in English and must be between 4 to 6 pages.
Abstract Submission Deadline
Notification of Abstract Acceptance
Full Paper Submission Deadline
EARLY BIRD (Payment before November 15, 2021):
LOCAL PARTICIPANTS:

Online Indonesian Presenter IDR. 2,100,000/paper

Online Indonesian Participant – FREE

OVERSEAS PARTICIPANTS:

Online International Presenter USD. 130/paper and participant
NORMAL PAYMENT
LOCAL PARTICIPANTS:

Online Indonesian Presenter IDR. 2,500,000/paper

Online Indonesian Participant – FREE

OVERSEAS PARTICIPANTS:

Online International Presenter USD. 150/paper and participant
Please do bank transfer for the registration fee to:
Bank Name: Bank Mandiri, KCP Ahmad Yani MAGELANG, INDONESIA
Swift/ BIC: BMRIIDJA
Account Number: 185-00-0061236-3
Account Holder: VENI SORAYA DEWI
[IMPORTANT] 
After making the payment, author 
MUST 
upload the transfer proof via this
website (NOT Email)
. 
Author can upload by logging in to our 
submission system
. Payment receipt can be downloaded directly from your account once your payment is confirmed by the committee. 
Don't make a payment before the abstract is accepted.