Kindly click to attend the virtual conference
Welcome to the 2nd Borobudur International Symposium (BIS) on Sciences and Technology hosted by Universitas Muhammadiyah Magelang. The UN Agenda for ending poverty, improving education, biodiversity and other agendas summarized in the SDGs were stalled due to a coronavirus 
pandemic (COVID-19)
. Pandemics radically change economic and social realities. This shows that radical action can be taken to overcome poverty and inequality, health, education, biodiversity and climate. Therefore, recalibrating SDGs is a world challenge which requires the role of academics and researchers. Seeing these conditions, the 2nd BIS brought up "Reinforcement of the Sustainable Development Goals post Pandemic" as a main theme. The conference will be held on Wednesday, 18 November 2020 virtually.
The symposium is open to researchers working in Energy, Environment, and Engineering to support the UN Agenda of Sustainable Development Goals. however, we also accept articles that are relevant to the study, such as:
– Chemical Engineering
– Civil Engineering
– Computer Science
– Electrical Engineering
– Environmental Engineering
– Financial Technology
– Industrial Engineering
– Information Engineering
– Learning Technology
– Mechanical Engineering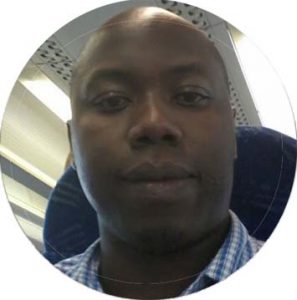 Dr. Eng. Thomas Kivevele
The Nelson Mandela African Institution of Science and Technology, Tanzania
Topic: Potential African Local Plants for Food and Biofuel Post Covid-19 Pandemic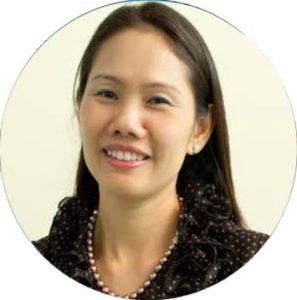 Pensri Jaroenwanit, Ph.D.
Khon Kaen Business School, Thailand
Topic: World Economy Recovery Post Covid-19 Pandemic
Authors are requested to submit an abstract to the Organizing Committee before 30 October 2020. The abstract must contain the following section:
introduction, purpose, method, results, main finding, implication, and keywords.

The abstract must have no longer than 200 words.
[IMPORTANT] Authors must create an account and "Login" to submit the abstract. The submitted abstracts will be selected for presentation. The manuscripts (full papers) should be submitted only after the abstracts are accepted. The paper must be submitted two weeks after the conference day (18 November 2020). 

The papers should be written in English and must be between 4 to 6 pages.
Abstract Submission Deadline
Notification of Abstract Acceptance
Full Paper Submission Deadline
LOCAL PARTICIPANTS:

Indonesian Presenter IDR. 2,100,000/paper

Indonesian Participant – FREE


OVERSEAS PARTICIPANTS:

International Presenter USD. 130/paper
and participant
Please do bank transfer for the registration fee to:

Bank Name: Bank Mandiri, KCP Ahmad Yani MAGELANG, INDONESIA
Swift/ BIC: BMRIIDJA
Account Number: 185-00-0061236-3

Account Holder: VENI SORAYA DEWI
[IMPORTANT] 
After making the payment, author 
MUST 
upload the transfer proof via this
website (NOT Email)
. 
Author can upload by logging in to our 
submission system
. Payment receipt can be downloaded directly from your account once your payment is confirmed by the committee. 
Don't make a payment before the abstract is accepted.